Student Feedback on Teaching
---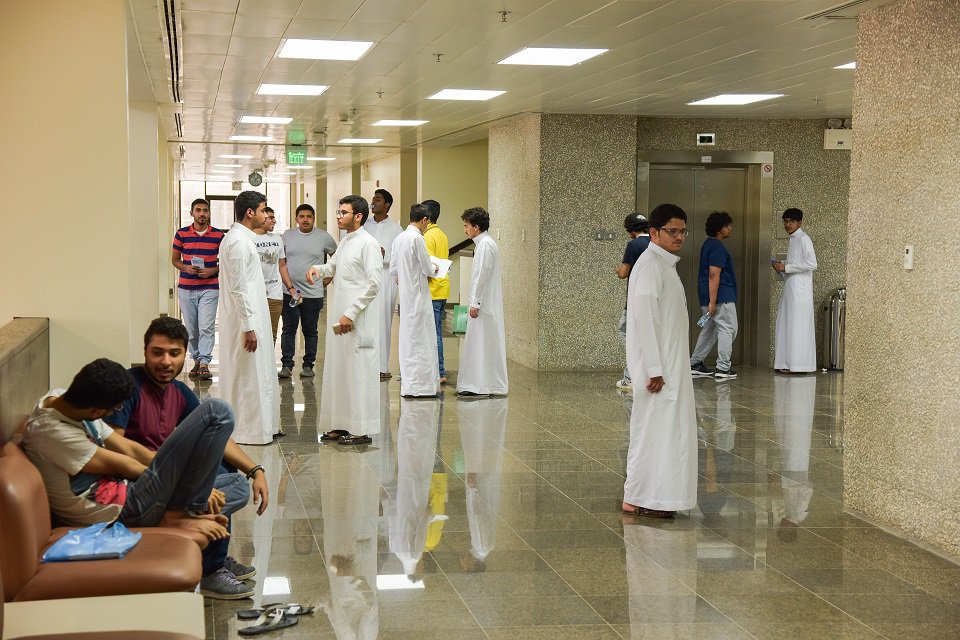 Deanship administers the process of gathering student feedback on teaching according to the student survey forms and the procedure approved by the university. Students are invited in the later weeks of a semester to submit their feedback about each of their courses in the semester.
Milestones Timeline
The university has an online survey system to conduct the student surveys integrated with the registrar system for the data about the course sections offered during a semester and student enrollment in these sections. The procedure of conducting the survey consists of the following milestone.

During the student survey period, instructors inform and encourage students to submit the surveys. Students also receive email notifications while the instructors and department chairs receive regular email updates about the status of student submissions in a class.
Student Access to the Online Survey
Student may access the online survey during the survey period through one of the following ways:
Institution Evaluation and Surveys - Student block in the Blackboard
Using the Link in the email Sent to Students
Academics Tab in Portal
Direct Access to the Survey Site
Students should review the information for the students webpage to learn about the purpose of the survey and how the results of the survey are reported while keeping student identity confidential.
Faculty Access to the Student Survey Results Reports
To access the student survey reports a faculty member may proceed as follows:
Login to KFUPM Portal

If accessing the reporting service on campus through KFUPM network then open KFUPM Portal directly (https://portal.kfupm.edu.sa/).
If accessing the reporting service through a network other than KFUPM (e.g. STC Internet connection) then sign in to KFUPM VPN (https://vpn.kfupm.edu.sa) first and then open the Portal.

Click "Academics" link in the left panel of the portal interface.
Under Academic Apps click on "Student Feedback on Teaching (Student Survey Reports)".
Enter KFUPM username and password again to log in to the reporting system
Use the options of the system to get the desired report